The Right Buyer, The Right Seller, The Right Price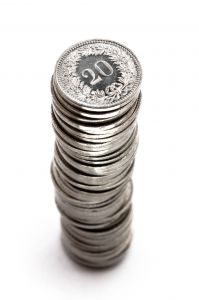 Business valuation should be considered a starting point for buyers and sellers. The more informed the parties in a transaction are, the better the likelihood of a good deal.
Of course, each party has different motivations, but fair market value is the price a seller will accept and a buyer will pay, neither being under compulsion to act and both being in possession of the relevant facts.
Only the right buyer will pay the right price, and the definition of the right buyer is a big variable that must be determined through experience and research of the company and the industry within it competes.
Business Valuation
Business valuation is a complex process.  Part art, part science. It relies on elaborate business metrics and intangible factors that only come with experience.  At Central Business Brokers we have that experience – and we can put it to work for you.
There are several reasons for valuing a business. As well as the buying and selling process, business valuation is an important tool for estate and tax purposes, divorce settlements, shareholder actions and for raising capital. Central Business Brokers can help with all of these situations.
Central Business Brokers offers a variety different professional business appraisal services. Our appraisal services can cost from $1,000 to $10,000 and more, depending on the size and complexity of the assignment.
Here are some of the common methods we use to determine the value of a business.
Asset Valuation
Capitalization of Income Valuation
Excess Earnings Approach
Market Approach
Book Value
Liquidation Value
Discounted Future Earnings Approach
At Central Business Brokers we have found that the businesses we have taken through a formal business valuation process sell closer to asking price than those without valuations.
Through the valuation process both sellers and buyers become better informed – making the entire process easier – from start to finish.
If you need help with a business valuation of your company, give us a call. We offer a wide variety of business valuation services and your inquiry will be held in the strictest confidence.