Central Business Brokers is proud to be one of the premier business brokers in New England's second largest city to specialize in the appraisal, sale, and financing of small and middle-market companies. First time buyers and M&A experts alike have come to rely upon the expertise Central Business Brokers brings to the complex field of business sales. Business sellers have come to expect only the highest level of appraisal and marketing techniques in bringing their companies to market. At Central Business Brokers, the goal is always to maximize the transaction to the mutual benefit of the deal makers. Located in Worcester, Massachusetts, we are strategically located to serve the Northeastern United States and indeed with recent deals, the globe. Services offered include the valuation of companies as ongoing concerns and strategic marketing techniques designed to gain the highest market exposure while maintaining an extremely high level of confidentiality. Financing can be arranged utilizing lenders ranging from local banks to international monetary sources.
CEO Message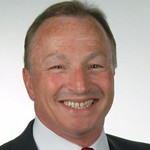 People are what make this great world turn. Crunching numbers and analyzing a myriad of information are all part of what it takes to be involved in the complexity of mergers, acquisitions, and business sales. One thing we've learned over the past thirty years of business acquisition, ownership and sale is that a good deal does not happen without people working to a common goal. My goal is to continue along the path of finding ways to make win-win deals as a business broker. Yes, this can be much more work than just selling a business for whatever the first buyer might pay, but the long term results are both self-satisfying and insure a steady stream of referrals. Please allow Central Business Brokers the opportunity to be your broker/intermediary in what just might be the most important thing you have ever done in your life. Thanks for reading.
Christopher R. George, President & CEO
Mission Statement
Central Business Brokers, as a Massachusetts Business Brokerage corporation, owes a fiduciary duty to the seller company in most cases. This duty is to bring our client company the highest price the market will bear, under the most favorable terms. This stated, consideration to the buyer is with regard to consummating a transaction that has both parties leaving the closing table with smiles. This mission has been accomplished hundreds of times over the past three decades.
Company Background

Central Business Brokers was formed, quite by accident, in the late 1970's to aid small businesses in transition in Worcester, Massachusetts. Christopher George, company president, having owned and sold 16 companies of his own and having utilized the services of other business brokers, felt there was a different way. "When you have been on both sides of the closing table, you gain a new perspective" says George. This new perspective to business sales has been enormously successful. Starting with a partner who knew little about business opportunities, but was president of the local Board of Realtors, Central Business Brokers required that all associates be licensed as real estate brokers and/or stock brokers. This requirement is far beyond the requirements of the Massachusetts Board of Registration but has attracted a greatly skilled and professional staff to the firm. The company continued to grow, serving small business throughout the Central Massachusetts area. In the 1980's, George's large-scale M&A firm, Central Business Brokers, was engaged to represent a multi-billion dollar publicly traded company in the sale of its manufacturing division. This experience gave the firm a great start in mergers and acquisitions in the middle market arena. While we have not forgotten our roots in the sale of Main Street businesses, we are proud to have recently completed a transaction where the final selling price negotiated by Central Business Brokers was $36 million in cash! Chris George, Jeff Lefebvre, Ron Kirwood, John Maywalt, Dick Taylor, Marianna Osipenko, Dale Euga, Allie Hebert and Leslie Escobar stand ready to answer your questions and to be of assistance.