What is Business Underwriting?
Business underwriting refers to several different procedures depending on where and what business is being conducted. If a person goes to a bank or a private lender, underwriting refers to the detailed credit analysis and risk assessment performed before granting a loan, insurance, mortgage, equity capital, etc. The credit analysis would be conducted based on the borrower's credit information including variables like salary, employment history, financial statements, credit history, lender evaluations, etc.
Business underwriting can also refer to the purchase of corporate bonds or government securities and can be termed security underwriting, insurance underwriting, forensic underwriting, or real estate underwriting. Each refers to a similar process of assessing a borrower's risk or potential to receive or pay for a loan, security bond, real estate, insurance etc.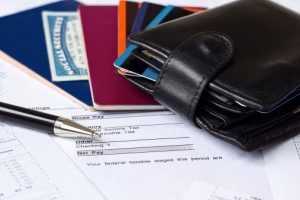 Central Business Brokers can untangle the often complicated process of underwriting and make sure that your bank or lender has the proper information and documents to conduct a thorough credit analysis and risk assessment of your business. Central Business Brokers will work with you and your lenders to ensure that whether you are selling your business, developing your business, or purchasing a business you get the financial support you need and deserve.